Calvin Arsenia Live@TheREP
Tue. Mar 26, 2019 at 7:30pm CDT
Get Tickets
Details
Comments
Event Description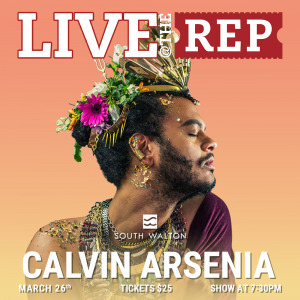 Calvin Arsenia has built a reputation for turning the arts world on its head. While the harp has allowed this Kansas City native to become a man of the world (gaining followings in Paris, Edinburgh, and at the Outlyre Harpist Festival in Austria), it's his unique ability to craft a stimulating setting at his live shows that has all eyes fixed on this conspicuous musician and his breathtaking approach to harp music.
Join the Conversation
Follow the event with #LoveTheREP
View Everyone
Who's Going?

Sandy Fisk and Jerry A

Richard O

Lisa B

Cathy T

Ivey K